Hello everyone. I'm TeeQueue, and this is a crosspost of my first Let's Play. Let's get to it.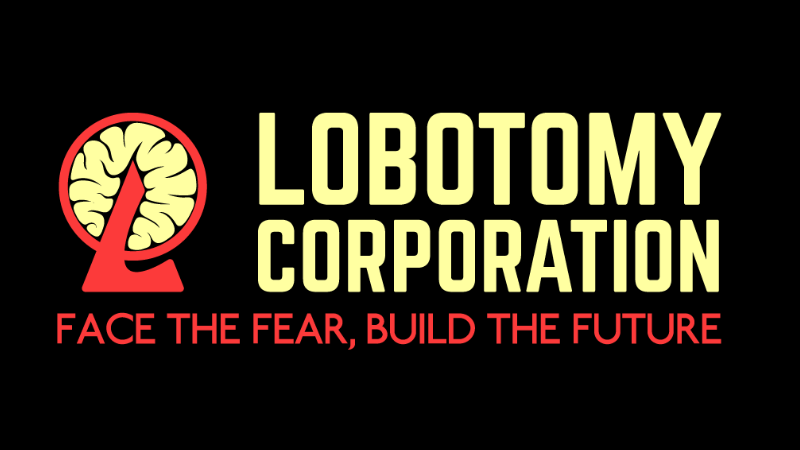 Lobotomy Corporation is an indie strategy horror game produced by South Korean developers Project Moon, and was released to
Steam
on April 9, 2018. The player is the administrator of an underground power company that harvests energy from strange beings known as "abnormalities" (think SCPs and you've got it), and is tasked with overseeing this process. It's an interesting and unique game with a lot of really cool worldbuilding. Unfortunately its English translation was...

Fast forward two years, and Project Moon's working diligently on their second game. They went with a new translation group for the sequel, and as a side project they decided to also retranslate the entire
first
game. They recently opened up their retranslation patch for testing, and that is the version of the game that we'll be playing through. As this is a work-in-progress patch things might change a bit before the final release, but I'll try and keep everything as up-to-date as possible.
The game does have other issues-primarily a memory leak that can cause some computers to be unable to play certain days or events-but all in all it's a very good game, and I'm excited to see it with a better translation job.
A lot of Lobotomy Corporation's appeal comes from having to deal with completely unknown threats that may instantly ruin your facility's day, so if you're interested in giving it a try yourself I strongly recommend playing through at least some of the game blind before reading this thread.
Spoiler Policy
No spoilers, even in spoiler tags.
This game has a few twists and turns that are best experienced blind, and I'd like to keep the abnormalities a secret until we get them.
Do not discuss Library of Ruina.
It's a direct sequel, and full of spoilers because of it. That said,
Blanket Content Warning
As this is a horror game, there is a fair amount of unsettling content. The gameplay itself is cartoony enough to not be a problem, but there IS a fair amount of gore, suicide, body horror, drug abuse, and other such things that might unsettle some viewers.
So what's the plan?
I'll try to upload one post/day until we're caught up with the SA thread, and then updates will be uploaded simultaneously.
I'm going to be splitting things between story updates and gameplay updates. This game gets very

, and this is the best way to show everything it has to offer without risking hitting the post limit once we get to a few of the lengthier days.
I'll be playing through the game in a single loop to get all of the story content, then after we've beaten the game I'll go back and hit anything else we've missed. Also: for the sake of the LP I will be using mods.
Mods?
Yep! I'll tell you about them as they come up, but for now the only one we're going to be using is a mod that allows me to customize my agents' appearance for free. That way, you guys can submit employees to send to their horrible deaths at the hands of the abnormalities!
Dying horribly? Sounds great! Where do I sign up?
Right over here, friend.
If you want to submit multiple employees, that's a-ok too. I'll do my best to make sure that anyone who wants an agent can have one.
You should also check here to get an idea as to what you can do with the character creator, if you're blind to the series.
And because this is a crosspost...
I'll be posting to SA as well as here. Because I'll be using the same posts, a couple of things might be a little broken while the site figures out its smilies/bbcode and whatnot. I may go back and make things prettier once all is said and done, but for now there may be some unexpected jank due to differences in how things are coded. Sorry!
One more thing...

Text quoted directly from the game will always be italicized. This stuff is 100% from the game directly.

Any additions or extras will not be italiziced.
Table of Contents
Main
---Control
Day 1 - Story
Day 1 - Gameplay
Day 2 - Story
Day 2 - Gameplay
Day 3 - Story
Day 3 - "Gameplay"
Day 4 - Story
Day 4 - Gameplay
Day 5 - Story
Day 5 - Gameplay
---Information
Day 6 - Story
Day 6 - Gameplay
Day 7 - Story
Day 7 - Gameplay
Day 8 - Story
Day 8 - Gameplay
Day 9 - Story
Day 9 - Gameplay
Day 10 - Story
Day 10 - Gameplay
---Training & Safety
Day 11 - Story
Day 11 - Gameplay
Day 12 - Story
Day 12 - Gameplay
Day 13 - Story
Day 13 - Gameplay
Day 14 - Story
Day 14 - Gameplay
Day 15 - Story
Day 15 - Gameplay
Day 16 - Story
Day 16 - Gameplay
Day 17 - Story
Day 17 - Gameplay
Day 17 - Gameplay Again
Day 18 - Story
Day 18 - Gameplay
Day 19 - Story
Day 19 - Gameplay
Day 20 - Story
Day 20 - Gameplay
---Central
Day 21 - Story
Day 21 - Gameplay
Day 22 - Story
Day 22 - Gameplay
Day 23 - Story
Day 23 - Gameplay
Day 24 - Story
Day 24 - Gameplay
Day 25 - Story
Day 25 - Gameplay
Day 25 - Gameplay Again
---Welfare
Day 26 - Story
Day 26 - Gameplay
Day 26 - Supplemental
Day 27 - Story
Day 27 - Gameplay
Day 27 - Supplemental
Day 28 - Story
Day 28 - Gameplay
Day 28 - Supplemental
Day 29 - Story
Day 29 - Gameplay
Day 30 - Story
Day 30 - Gameplay
---Disciplinary
Day 31 - Story
Day 31 - Gameplay mini
Day 31 - Gameplay
Day 32 - Story
Day 32 - Gameplay
Day 33 - Story
Day 33 - Gameplay
Day 33 - Supplemental
Day 34 - Story
Day 34 - Gameplay
Day 35 - Story
Day 35 - Gameplay
Day 35 - Supplemental
---Extraction & Records
Day 36 - Story
Day 36 - Gameplay
Day 37 - Story
Day 37 - Gameplay
Day 38 - Story
Day 38 - Gameplay
Day 39 - Story
Day 39 - Gameplay
Day 40 - Story
Day 40 - Gameplay
Day 40 - Gameplay Again
---Endless Eight
Day 41 - Story
Day 41 - Gameplay
Day 42 - Story
Day 42 - Gameplay
Day 43 - Story
Day 43 - Gameplay
Day 44 - Story
Day 44 - Gameplay
Day 45 - Story
Day 45 - Gameplay
Day 45 - Supplemental
Day 41 - Gameplay Again
Day 41 - Gameplay Again Again
Day 41 - Gameplay Again Again Again
---Atziluth Suppressions
Day 42 - Gameplay
Day 43 - Story
Day 43 - Gameplay
Day 44 - Story
Day 44 - Gameplay
Day 44 - Gameplay Again
Day 45 - Story
Day 45 - Gameplay
---Architecture
Day 46 - Story
Day 46 - Gameplay
Day 47 - Story
Day 47 - Gameplay
Day 48 - Story
Day 48 - Gameplay
Day 49 - Story
Day 49 - Gameplay
Day 50 - Story
Day 50 - Gameplay + Ending
Bonus
-Mechanical explanations and other things go here
Mechanics Talk 1 - Risk Levels and Damage
Mechanics Talk 2 - Agent Growth
Mechanics Talk 3 - Movement Speed and Other Lies
Abnormality Roundup 1
Mechanics Talk 4 - Clerks/Control Team Bonus Content
Mechanics Talk 5 - Fear, Panic, and Spirals
Mechanics Talk 6 - LOB and Rankings
Mechanics Talk 7 - Controlling Agents
Abnormality Roundup 2
Mechanics Talk 8 - Service Benefits/Information Team Bonus Content
Mechanics Talk 9 - Emergency Level and Trumpets
Mechanics Talk 10 - Titles
Mechanics Talk 11 - E.G.O
Mechanics Talk 12 - Ordeals
Abnormality Roundup 3
Mechanics Talk 13 - Handling Impossible Abnormalities
Mechanics Talk 14 - Mechanics Talk 14: Repositories, Retries, and Resets
Abnormality Roundup 4
Training Team Bonus Content
Safety Team Bonus Content
Mechanics Talk 15 - Work Damage Calculation
Abnormality Roundup 5
Mechanics Talk 16 - GUN
Abnormality Roundup 6
Central Command Team Bonus Content
Welfare Team Bonus Content
Abnormality Roundup 7
BCP 1 - Laetitia
BCP 2 - Tools
Abnormality Roundup 8
Disciplinary Team Bonus Content
BCP 3 - Knight of Despair
BCP 4 - Parasite Tree
BCP 5 - Melting Love
Abnormality Roundup 9
Briah Roundup
BCP 6 - El Llanto de la Luna
BCP 7 - CENSORED
Abnormality Roundup 10
BCP 8 - Notes from a Crazed Researcher
BCP 9 - Nothing There
Atziluth Roundup
Abnormality Roundup 11
Mechanics Talk 17 - White Ordeals
Day 47 - Supplemental
Ending A
Day 48 Extra + Ending B
Day 49 Extra + Ending C
Abnormality Roundup 12
Architecture Team Bonus Content
Tutorial + Bunny
Sephirot + Rabbit Dialogues
Challenge Mode
Miscellanious Horrible Death Showcase
Queen of Hatred
Mods Info
BCP Cleanup Masterpost
BCP 10 - Opened Can of WellCheers
BCP 11 - Fairy Festival
BCP 12 - Luminous Bracelet
BCP 13 - Grave of Cherry Blossoms
BCP 14 - Bloodbath
BCP 15 - Happy Teddy Bear
BCP 16 - Giant Tree Sap
BCP 17 - Red Shoes
BCP 18 - Singing Machine
BCP 19 - Porccubus
BCP 20 - We Can Change Anything
BCP 21 - The Funeral of the Dead Butterflies
BCP 22 - Meat Lantern
BCP 23 - Nameless Fetus + Theresia
BCP 24 - Scorched Girl
BCP 25 - Don't Touch Me
BCP 26 - The Silent Orchestra
BCP 27 - Army in Black + Flesh Idol
BCP 28 - Snow White's Apple + Clouded Monk
BCP 29 - Express Train to Hell
BCP 30 - Child of the Galaxy