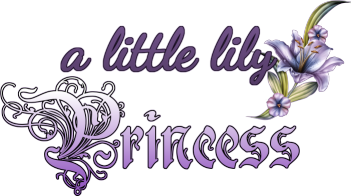 A Little Lily Princess
is a visual novel published by
Hanako Games
in 2016 under their Hanabira line, simply meaning that it was written outside the company. Hanako's most notable title is probably
Long Live the Queen
, which is somewhat similar to LLP, and has an excellent LP by MegaZeroX that you can read on the archives
here
. (There may even be a couple of guest updates at the end by yours truly

).
A Little Lily Princess
is based off of the Frances Hodgson Burnett novel,
A Little Princess
, published in 1905 and
available to download
for free from Project Gutenburg. Like in the novel, we will follow Sara Crewe, the daughter of a widowed English officer raised in India, as she is sent to a London boarding school in order to be educated and molded into a Proper Young Lady. The story has been adapted many times over-- into several movies (including one in which Sara is played by Shirley Temple), television series, and plays, as well as an anime titled
Princess Sarah
, which I've heard is quite good. The game follows the plot of the novel closely, with some lines and narration being taken from it verbatim, so peruse the novel and its adaptations with caution, as spoilers will abound.
A Little Princess
is Burnett's second most popular work, losing out only to
The Secret Garden
.
As you may have guessed from the title of the thread and the addition of a certain word into the title of the game itself, LLP takes this children's novel set in the late 19th century and puts a sapphic twist on it.
Why are you doing this LP?
Previously
I had been doing an LP of Legal Dungeon
, which is a fine game and all, but also unrelentingly dark and miserable. It's a game about corrupt police, incompetent leadership, and everyone who should be looking out for the greater good being instead entirely focused on their own self-interest. In short, it was a game that fucking sucked to be spending so much time on right now. LPs should make both the person creating it and the people reading it happy. And you know what makes me happy? Anime lesbians. So much of my Steam library is at least somewhat related to anime lesbians, guys, it's not even funny. It's just
great
.
Uh...okay. How does gameplay work?
As mentioned previously, LLP is superficially similar to
Long Live the Queen
. The story is divided into weeks, and we have the option to choose what our protagonist does with her time each week, which will affect her stats. Unlike in LLTQ, however, the stats in LLP don't really do much. This is much more of a straight visual novel than LLTQ-- the only choices we make that actually affect the story are which of the six characters we want to spend time with, thus advancing their route. Certain scenes are gated behind stat requirements, but other than that, they're just meaningless numbers.
While LLP is certainly a much simpler game than LLTQ, it's extremely well written and tells a compelling, emotional story that explores complex relationships, both romantic and platonic. The art is adorably amazing as well.
The thread will be voting on what Sara does each week, as well as who we spend our time with. Unless something happens, we will be completing every route in this LP.
Wait, 'routes'? This is a game about kids, right? There's nothing skeevy, is there?
There is not. LLP has six routes, and of those four have some amount of romance. This romance is of the hugging and holding hands variety, with like one kiss. There is no sexual content whatsoever-- it's just queer little girls being little girls, unfortunately during a time in which the only goal of a woman's life was to marry a man and have babies. The only content that reaches a PG rating has to do with Victorian society being gross and awful, not the relationships of the characters.
No spoilers, please.
Updates:
Week 1
Jessie #1 + Week 2
Lavinia #1 + Week 3
Ermengarde #1 + Week 4
Ermengarde #2 + Week 5
Lavinia #2 + Week 6
Jessie #2 + Week 7
Jessie #3 + Week 8
Mariette #1 + Week 9
Ermengarde #3 + Week 10
Jessie #4 + Week 11
Ermengarde #4 + Week 12
Ermengarde #5 + Week 13
Ermengarde #6 + Week 14
Jessie #5 + Week 15
Ermengarde #7 + Week 16
Lavinia #3 + Week 17
Bonuses:
The Lady's Maid
The Scullery Maid